John Sayers
Director, Insider
Activating and embedding insight – Feeling is believing
Insight communication has an increasingly important role in the research process and in the business world in general. It is no longer acceptable for the responsibilities of a research agency to stop at the debrief, more often than not, that is when the real work starts. It is also when the work begins in earnest for the client.
Insight needs to be supported on its journey and given wings, so that greater value, impact and understanding can be gained from it. This makes the role of research more valuable and the wider industry more of a partner of the business than simply a supplier,cementing it as a transformational role, rather than a transactional one.
There are all sorts of ways to communicate insight and bring research to life, from the simplest infographic to a fully immersive experiential event. Using internal poster campaigns, digital platforms and apps or events and installations. The possibilities are endless, budgets and creativity (or lack of them) are the only limiting factors. However, it is important to choose the right tool for the job. Insight recommendations need to be influencing not just the influential within a business but sometimes everyone, connecting them with the customer, making the means of communication vitally important.
For example, Virtual Reality films are an extremely effective option for customer immersion. They can bring a sense of immersion that is game-changing in terms of bringing real people and their needs and issues into the board room. Unlike a traditional customer connect program that is a moment in time never to be repeated and very often only reported afterwards via a few PowerPoint slides or word of mouth, VR films are reusable and easily transferable around a business via an app and a VR headset, like HTC's Vive or Google's $15 Cardboard. They are memorable and create a buzz within an organisation. They can put the viewer right there in the room, at the moment of insight, so they can 'experience' the lives of their customers. It creates a level of empathy and understanding for a person or situation.Feeling is believing…and empathy is key to feeling.
Socialising insight within a business is important, be that bringing understanding and familiarity with a segmentation or highlighting a real customer issue or tension to a service design team. It's possible to deploy tactical, current, topical streams of information at the right times and in the right channels, so they are easily picked up by employees without having to be searched for, it helps align understanding and thinking. For some employees, it could be the first time they have ever 'met' a customer.
There are exciting times ahead- clients are demanding more engagement and ROI from research and, by bringing customer based insights to life, research is becoming more integral to the internal dialogue within the business, really moving them towards the customer centricity they often speak of and long for.
Insight communication employing the creative use of new technologies (along with some old and established ones) is perfectly placed to drive this increasingly important role. It's a whole new discipline, a whole new industry, energising research output, making it more human and ensuring businesses have both an "inside out" and "outside in" approach for both their customers and employees.
---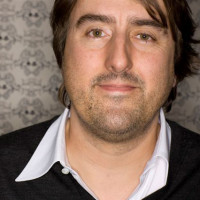 John Sayers
Director
Insider