Chris Molloy
Founder & Director, Brand Potential
Five things for certain – protecting brand value during uncertain times
Previous uncertain times are no indication of how consumer behaviour will change in the next few years. We approach Brexit from a relative position of strength, at least macro economically, but this doesn't mean brand owners can 'carry on regardless' – there are things that we can do to protect and grow brand value - here's 5 that we presented to investors and private equity at a recent BVCA (British Venture Capital Association) breakfast seminar:
New Value – it's about experiences, not what we buy
Consumers have higher expectations and are craving experiences. We're brewing more, sewing more, baking more, we're generally getting more 'crafty.' This isn't just the preserve of retail and service brands – Peroni's 6-week residency entitled 'For the love of Italy' at Proud East in London last year was a great example of how a premium-mainstream brand can justify its position to avoid being the squeezed middle during uncertain times.
Missions, not just people
Needs tend not to change during uncertain times but how we satisfy them does. Being on the pulse of behavioural shifts can shape how we flex our proposition. We worked with McDonalds during the last recession to help it better satisfy both functional missions for which it had always been strong, and more emotionally-led missions to better compete with a changing competitor landscape.
Brand purpose, not just CSR
Insecure times, dysfunctional society, erosion of trust in institutions means we are increasingly looking for brands to take a stance, demonstrating a higher purpose that's aligned to our own value sets. Many brands are investing in purpose in a meaningful way but one we're talking about right now is Ella's Kitchen Veg for Victory campaign – it's lobbying Public Health England to promote the role of veg in babies and toddlers as part of its wider purpose of promoting the health & wellbeing of young children. Recently Diageo announced how investment in purpose is driving brand growth and shareholder value.
Don't forget the pipeline
This one's a no brainer. The received wisdom that brands who erode innovation pipelines during uncertainty also erode long term brand value has been proven, academically and financially.
The new rule – there are no rules
As markets become even more crowded and competitive, it's becomes harder to maintain brand distinction. Coupled with this, consumers are engaging with new and challenging expressions of authenticity and provenance. Consequently, brands should consider how much they bend or break category rules to create distinction - a useful mantra for mid-market and premium brands that need to maintain their position. We think Brewdog is a great example of this principle – the punk of its category that increased turnover by over 50% between 2014-15.
---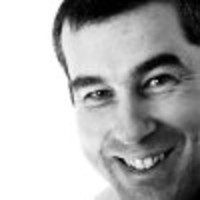 Chris Molloy
Founder & Director
Brand Potential