Natalie Meehan
Content Manager, Brandwatch
Five Ways to Boost Your Competitive Intelligence
What if I offered you the chance to listen to a room full of your competitors' customers as they gave their opinions on everything related to them – from what they like and dislike about their products, to why they chose a competitor over you?
And what if I were to make you the first to know when a competitor went to market with a new product, appointed a new CMO or were embroiled in a social media crisis?
What if I give you a list of your customers who were thinking of switching to a competitor? Or a list of your competitor's unhappiest customers who might be prone to having their heads turned by you?
If I offered all that to you right now, you'd likely bite my arm off.
While it may sound like I'm over-promising, this is actually a realistic glimpse of what social listening can offer businesses. Never before have businesses had access to the sheer volume and variety of public consumer data spread over the web; data that is growing with every passing minute.
Often the first use case a business has for social listening is to become better at listening and understanding their own customers, but it's rare that any businesses will exist in a market with no recognizable competitor. Stopping with your own brand would be like a football team going into every match without scouting the opponent. Everything you can learn about your own customers through social listening, you can also learn about your competitors' customers.
Monitoring your competitors has a powerful multiplier effect. Adding competitive context enriches your understanding of your own customers, provides benchmarks for your own strategy, and offers more inputs to fuel innovation. The more competitors you track, the more game-changing insights potentially available to you.
So what is exactly possible when using social listening for competitive intelligence?
Here are five ways to fuel competitive intelligence with Brandwatch.
Getting real-time alerts on your competitors
This one is pretty obvious. Give yourself a head start when something big is happening around your competitors. That could be an emerging social media crisis, the launch of a new product, a change in leadership, or news of an acquisition.
Brandwatch gathers data in real-time and will instantly email you when something impactful relating to your competitors is happening. You have complete control to determine what's important to be alerted about, but the chances are you'll want to know everything worth knowing.
Analyzing market share for competitive intelligence
Social listening allows you to get a global overview of how many people talk about you compared to your competitors. When competing in your market, there will be plenty of battlegrounds where you may be winning or losing against the competition.
By breaking down share of voice by location and demographics, you can start to get a more realistic view of how businesses operate. Learn which competitors are making strides in emerging markets, or see how your well marketing efforts are resonating with different audiences.
Forecasting sales projections
Many businesses will invest countless hours into formulating sales projections using proprietary data. Unfortunately, it's rare that we would be able to apply same sort of diligence when projecting sales for the competition. Unless you're competitors are kind enough to share their own data with you, or you want to risk it all with a spot of high-level corporate espionage, you're essentially forecasting based on view of your market.
While social data can't offer the same accuracy as using your own internal data, it can give you insights into consumer interest around your market's offering.
In sectors like consumer technology, where there's an abundance of consumer buzz for new products, tracking purchase intent conversations can offer an overview of where people are preparing to spend their hard-earned cash in the short-term.
Fueling product innovation
If you aren't using consumer-led insights to inform your product development, then stop what you're doing now and please read our product development guide.
It's simple. The more you listen to your customers, the more likely you are to make better investments through all stages of product development.
The empowered consumer won't hesitate to take to social media to give their opinion on what they like and dislike about your products, faults they're experiencing, and new features they'd like to see. While a public customer complaint can feel like getting knocked back, it's actually an opportunity; a springboard to create better products.
Now take that opportunity and apply it to every one of your competitors. Suddenly you have a wealth of inputs to drive product innovation. It's no longer just about what your customers want, it's what the whole market is crying out for.
Identifying churn risks and stealing your competitor's customers
A lot of competitive battles play out over a long time. Even Netflix didn't push Blockbuster into oblivion overnight. It was 13 years between the founding of Netflix and Blockbuster going bankrupt.
Developing new products, crafting competitive marketing messages, launching in new markets, these things take time. However, there are also many smaller battles being fought on the frontlines every day, especially in the switch-happy landscape that most businesses operate in today. The erosion of brand loyalty and the information-savvy consumer means that it doesn't take much for a customer to up sticks and head over to a competitor.
Social listening helps your people get proactive in winning more of those everyday battles. Customer care teams can reduce churn by identifying and engaging with your dissatisfied customers and those who are talking about the services of a competitor.
Of course, a similar opportunity is available for you to start engaging with your competitor's unhappy customers.
This article is only scratching the surface of how social data can support competitive intelligence. With billions of consumer conversations happening online every day, the opportunity is already there and growing.
It's a new opportunity that wasn't freely available when Google monopolized how people search online. Or when AirBnB introduced the sharing economy to hospitality industry. Or when the long-standing but unstructured taxi industry got disrupted by a mobile app called Uber.
Now this data is available, the question is: 'who is going to be the next winner takes all business in their market?'
---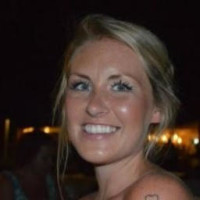 Natalie Meehan
Content Manager
Brandwatch