Siobhan Penton
Editor, insight-intelligence.com
How Will Artificial Intelligence Impact Marketing & Insight Functions?
Artificial Intelligence (AI) and Machine to Machine (M2M) Technology are changing the world as we know it and as this type of technology progresses it will revolutionise how many industries and business functions work. A report from Gartner states that by 2020, 85% of customer interactions will be managed without a human. This is an extremely high statistic and one which should not be taken lightly, In order to keep up with AI it is important to consider how it is already changing how we do things and also to consider how it might continue to shape the future.
Here are just some of the key ways in which we think AI& M2M technology will impact the Marketing & Insight business functions;
First and foremost automation of any kind allows focus to be given to other areas which may not be so easily automated and require more of a human element. Automation via Artificial Intelligence or Machine to Machine technology can simplify and remove time consuming & repetitive manual tasks, enabling Marketing & Insight professionals to concentrate more on aspects such as decision making and customer & user experience, using the intelligent insight based on data learning and algorithms from AI. Perhaps it is fair to say then that the role of a marketing professional is and will continue to change and adapt to compliment the role of AI and M2M technology.
For any marketing professional seeing the'big picture' is critical to be able to understand your customers and what their needs, wants and desires are. All of which enables marketeers to put together successful advertising campaigns which ultimately result in sales. Artificial intelligence has already started to help many organisations collaborate a whole host of different insight and data management tools and software platforms, to provide an overall big picture for marketing& insight professionals, to make educated decisions about consumer behaviour based on intelligent insight. This sort of insight without the help of AI may have once taken insight professionals a great deal of time and manual work to achieve. AI is only going to continue to help to streamline processes and make the process of finding out the bigger picture more efficient.
Predicting what a consumer wants and needs is ultimately the goal for any marketing executive. Technology has already started assisting this by analysing online activity and auto predicting what consumers are interested in, tailoring user experience and automating certain consumer call to actions. A recent report from Narrative Science highlights that 44% of executives believe artificial intelligence's most important benefit is "automated communications that provide data that can be used to make decisions." AI's assistance in allowing the marketing function to take a step back and focus on other areas such as content marketing, advertising and user experience rather than solely focusing on consumer insight and intelligence highlights that Marketing and Insight professionals need to recognise that their job roles are changing and being moulded around AI.
Lastly but perhaps most importantly, Marketeers need to consider what effect AI is having on who their target market actually is and whether AI will change the goal posts for advertising. With AI's such as Amazon's 'Alexa' and Google Home becoming more and more popular in household's all over the UK, consumers are able to pass the responsibility of product/brand selection onto the AI. "Alexa buy me some milk" Without specifying a brand this consumer has purchased a product but left the brand choice down to the AI. Does this mean that Marketeers need to come up with a way to be able to advertise to what are essentially algorithms, what would this even look like? and how does this change the skill set required of Marketing professionals going forward? All questions which although are hypothetical at this stage, may need to be addressed in the very near future.
---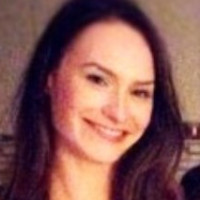 Siobhan Penton
Editor
insight-intelligence.com
Siobhan Penton is a freelance marketer and content writer. She contributes articles regularly for insight-intelligence.com.