Natalie Meehan
Content Manager, Brandwatch
Innovation at the Intersection of Fashion and Technology
Fashion, in different guises, has been around for thousands of years. Each era has been defined by a specific style or shape. Thankfully we've moved on from whale-bone corsets and top hats, but nevertheless, fashion is in a constant state of flux.
This couldn't be truer now. Technology permeates into almost every aspect of our life and the clothes we put on our back are no exception.
Every stage of the supply chain has gone under a transformation.
Brands like Zara and Uniqlo have brought an entirely new meaning to the on-demand model, making it hard for others to compete with.
On the other hand, high-end luxury brands are faced with the dichotomy of making an industry which has been built on exclusivity more accessible and democratized.
The gap between physical and digital is becoming more and more blurred, but the experience couldn't be more important. Fashion and retails brands are struggling to fend off the growing and dynamic competition while also meet the needs of the modern and evolving consumer.
Innovation and technology have always played a pivotal role in differentiation but getting it right is paramount when your fate lies in the hands of the consumer.
We've put together four examples of when technology and fashion have merged to excite and delight the consumer.
Virtual catwalks
Rebecca Minkoff took New York fashion week by storm when augmented reality took a front row seat.
350 guests were able to enjoy the show first hand while others had the opportunity to watch the show via a 360 live stream. But it didn't stop there, using the app Zeekit, fans were able to upload a full body image to virtually try on the catwalk items then and there.
Minkoff's show ticked multiple boxes by seamlessly blending the virtual and physical world, engaging fans through an unforgettable experience while also championing realistic body standards. Ultimately, putting the customer first.
Using unlimited historical data, we looked at VR and AR conversation relating to the fashion industry. Rebecca Minkoff's show caused the largest spike in conversation by far, showing the power of innovation differentiation and timing.
Interactive mirrors
Retail is changing, and quickly.
With so much data at our fingertips, retailers have the opportunity to create an opportunity tailored specifically for the that person, bringing a level of exclusivity into your weekend trip to the mall.
Neiman Marcus has already started experimenting with our perception of 'the changing room experience' using interactive memory mirrors. Get a 360 degree - "does my butt look big in this" - view, send with friends or share on social media.
Even the in-store retail experience is evolving for the social era.
But don't stop there, why not install a smart mirror in your own bathroom? Get a personalized beauty experience in the comfort of your own home.
HiMirror is based on the premise that daily updates will allow users to be proactive rather than reactive in their skincare and health regime.
VR meets advertising
How many perfume ads have you seen in your lifetime? How many can you remember? Thought so.
Charlotte Tilbury wasn't taking any chances with the launch of her debut perfume, Scent of a Dream. She combined advertising and one of the most iconic fashion figures, Kate Moss, in an immersive 360 virtual reality experience.
Tilbury succeeded in:
Engaging new audiences ✔
Creating a memorable and shareable experience ✔
Innovating ✔
Generating hype and buzz ✔
Wearables
An article on the influence of technology in fashion wouldn't be complete without reference to wearables. This is possibly one of the most exciting areas when it comes to the future of fashion as more and more fabric and fiber science takes place.
From fermented spider silk protein, to high-tech fitness and health trackers, the definition of 'wearables' is a loose one.
One fashion company that is pioneering the way is The Unseen.
The Unseen is an exploration house that blends matter into materials; focused on seeing the unseen by combining science with art, design & performance
By creating materials and garments that change colors based on their environment, The Unseen is challenging our perception of what clothes can be.
Its latest collection has turned to the lucrative industry of hair dye, by creating the world's first color changing hair dye.
We are seeing more examples of fashion in our news streams from Claire Danes Met Gala gown to Elle's augmented reality-powered Magazine cover and this shows no signs of slowing down.
These innovations are changing the face of the fashion industry as we know it. The common thread throughout is the obvious devotion to the customer, their needs and preferences.
---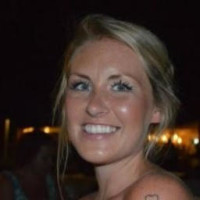 Natalie Meehan
Content Manager
Brandwatch