Ian Gibbs
Independent Data Consultant , Data Stories
JICMail – the planning currency redefining mail media metrics
Data transparency, walled gardens, GDPR: there are no shortages of challenges when it comes to the application of data to ad measurement and media planning processes at the moment. It was refreshing therefore to see the IPA and ISBA make a collective call to arms for more accountable media data in their paper "A Matter of Fact" last year. Ensuring that the audience data used for planning is based on metrics and methods that comply with agreed, open industry standards is a guiding principle that runs through the report. Doing so via the Joint Industry Currency (JIC) model as the best-in-class approach to providing objective and comparable audience data and metrics is essential.
Through JICs, the buy-side and sell-side are equally represented when it comes to agreeing the measurement standards by which agencies and advertisers can maximise campaign efficiency and returns. With this in mind, the release of JICMAIL in January of this year has been particularly well timed.
JICMAIL is the new media planning currency for ad mail. A media worth an estimated £1.7 billion in 2016 yet the last remaining one without a currency to call its own, JICMAIL now provides the direct mail industry with a media measurement system comparable to TV's BARB or Radio's RAJAR.
Where once media planning processes assumed that mail had a single impact upon delivery to a household, JICMAIL has proven that across different mail types, advertiser categories and target audiences that mail is seen my multiple people in the household, multiple times. In fact at a headline level, addressed ad mail is seen by 1.2 people per household on average, at a frequency of 4.2 times. Door drops achieve a reach of 1.1 people and a frequency of 3.0.
The currency is based an ongoing study conducted by Kantar TNS that has had to develop a methodology to overcome a number inherent challenges in the recording of mail exposure. Mail is a directly addressable medium. Unlike TV or print, there is no other reason to interact with mail other than to interact with mail. It's for this reason that simply asking people how often they are exposed to mail often fails to capture the full picture. Furthermore, 80% of mail is sorted by a single household co-ordinator, who's responsibility it is collect, sort and distribute post to other household members.
These challenges present methodological opportunities for JICMAIL however. A rotating panel of over 1000 households completes a diary-based app in which they capture an image of every mail item they receive, record what type of mail it is and who sent it, and then record exactly what they did with the item both immediately and over a 28 day period. The household co-ordinator has become a vital research channel in homes and records all mail activity for all household members.
The list of physical interactions that can be recorded for mail items includes opening, reading, filing away, putting on display and throwing away amongst many others. Ultimately this rich picture of how mail is interacted with is used to build a calculation for frequency of exposure – a figure which, along with reach, can be analysed for multiple mail types and audiences through established industry planning systems such as Telmar, Nielsen IMS and Kantar Choices.
While core JICMAIL planning data is available free of charge to the industry until the end of September, individual effectiveness case studies can also be extracted from the ever-expanding dataset which is updated each quarter, while further applications in the econometric modelling space should be apparent in the medium to long term.
Data transparency in a media industry climate typified by mistrust of metrics is vital for the long term future of any channel. Building upon this, JICMAIL has shown that there is always a place for a new media planning currency – especially one that helps stretch client budgets further than ever when it comes to driving positive business outcomes.
---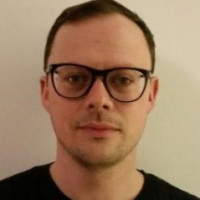 Ian Gibbs
Independent Data Consultant
Data Stories
Ian Gibbs is the founder of Data Stories – an independent data consultancy focused on all things digital, advertising, media and publishing related. Follow Ian on twitter here or read his blog here.