The hub for practitioners in advertising, branding & marketing insights
24th May 2018, Hilton Tower Bridge, London
Connecting the Dots
Market Research Summit 2018 welcomes a host of new speakers from global and regional brands who are pioneering new approaches in joined-up, actionable insight. The 2018 line-up of experts includes IKEA, BBC, Barclaycard, PepsiCo, The Home Office, Imperial Brands, Dow Jones, Friesland Campina, Innocent Drinks, Premier Foods, Western Union, Autotrader and more.
We know that companies who better meet customer needs give themselves greater competitive advantage. The winners are those who truly value insights and apply the right mix of tools and capabilities to bring that insight together and get better results. As practitioners in market research, consumer insight and business strategy, we play a vital role in enabling brands to understand their customers and as ever, the Market Research Summit provides the best platform for you to be at the forefront of understanding and embracing the most effective ways of deriving actionable insight; both new and old, qual and quant, tech and process.
In one day you will hear from 55+ speakers as they share their stories and solutions on real-time research, social media, qualitative & quantitative methodologies, big data, next-generation technology, artificial intelligence, behavioural economics, neuroscience, knowledge management, data integration, storytelling, and data compliance.
The venue for the conference and post-event Networking Party is the Hilton Tower Bridge Hotel in London.
For sponsoring, exhibiting and event partnerships please contact: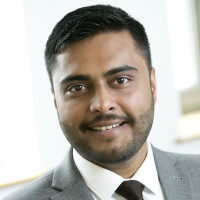 Rahul Jerome
Founder
insight-intelligence.com
Highlights from Market Research Summit 2017
Insight Leaders Summit
Watch trailblazers in advertising & marketing insights. Register to access all presentations and case studies on-demand
Register Now
Social Data Summit
Watch ground-breaking case-studies from leaders in social intelligence and digital insights. Register to access all presentations on-demand
Register Now
Insight Innovation & Tech Showcase
Discover innovative technologies and tools in research and insights that can accelerate your business. Register to watch free demos and buyer guides
Register Now

Download Whitepaper - The Future of A.I in MR-Tech.
Tweets by @insight_intell
An error occurred trying to play the stream. Please reload the page and try again.
Close